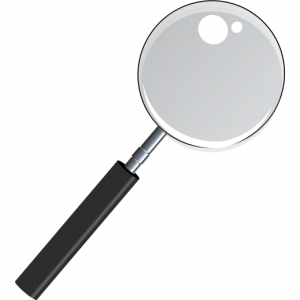 Do you like scavenger hunts? Would you like to explore the library
"after hours"? This event for up to 60 participants aged 9-14 is based
on Chris Grabenstein's bestseller, Escape From Mr. Lemoncello's Library,
in which twelve children participate in a scavenger hunt at the newly
built public library (funded by the eccentric board game maker Mr. Luigi
Lemoncello). In the Attleboro Public Library version, participants will
work together in groups to find clues & solve puzzles, in a race to
complete the scavenger hunt with the most points. The event includes a
Skype session with the author, as well as pizza and drinks at the end.
All participants will receive 3 tickets toward the raffle of an
autographed copy of the book (generously donated by Mr. Grabenstein)!
For kids 9 to 14 years old. When: Tues., Aug. 19th, 4:30-6:45pm.
Cost: $10 per child or $25 per family. Registration required. Space
is limited. Proceeds to benefit the renovation of the Children's Room.
To register children aged 9-14 for the "Escape from Mr. Lemoncello's Library" Fundraiser, indicate how many children you are registering, then click the Pay Now button. Paypal will return you to our registration page. If you accidentally wind up back on this page, click here to go to our registration page to enter your child's information. http://aplfriends.org/registration-information-for-the-escape-from-mr-lemoncellos-library-fundraiser/